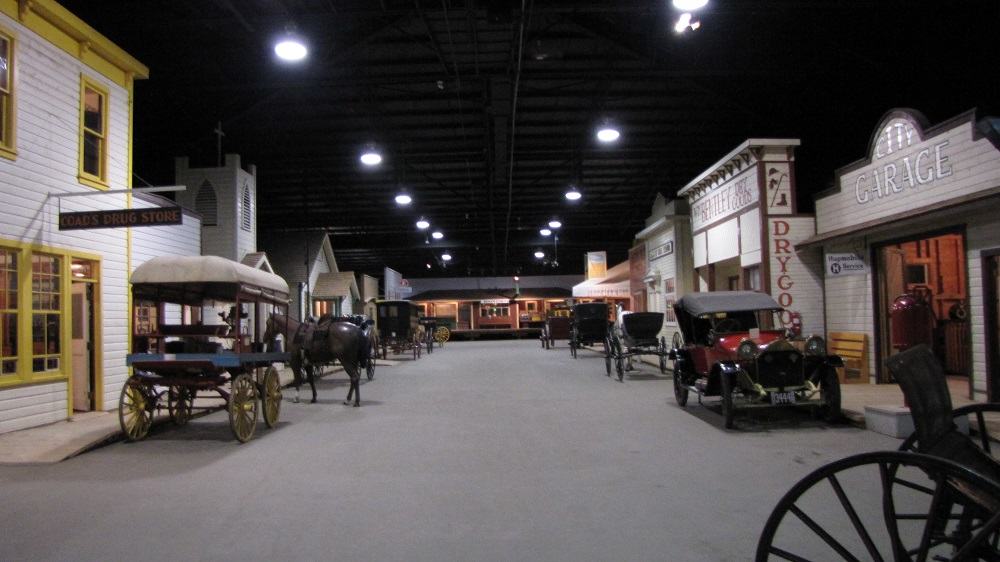 Great Saskatchewan Land Adventure:
Western Development Museum – South of Exhibition Grounds
Here is your chance to experience Boomtown Saskatoon and Prairies as a just arrived Homesteader.
You will take part in the "Great Saskatchewan Land Adventure" at the Western Development Museum located in the area of Treaty 4 and 6.
Your adventure begins as you arrive in Saskatoon to stake a claim to 160 acres of free land from the Government of Canada. Thousands of immigrants from English and French Canada, Ukraine/Russia, Scotland,  Germany and many other Ethnic backgrounds flooded to Saskatoon to build a new future for their families as the federal government was trying to populate the west and discourage expansion by the U.S.  into Canadian Territory. Your challenge will be to find your Home Quarter under the Dominion Land Survey. Boomtown circa 1910 Saskatoon is where you start your journey – your final goal is to find your homestead and stake your claim.
Part of your adventure will included gathering your supplies in Saskatoon before you embark on your travels. There will be many challenges to being a homesteader.   Will you decide to stay or will the prairie hardships be too much to endure?
Explore a typical Saskatchewan town as you see how businesses were set up to meet the expanding needs of the new and not so new Saskatchewan residents.
The Western Development Museum has assembled a collection of 30 shops and businesses under one roof to make your journey smooth and comfortable.   Including a full sized Locomotive and train station to view. You will need to search for everyday tools that a homesteader will need including: farm equipment, early medical remedies, fashion and material for setting up your home.  You will see the familiar and not so familiar.
You can choose to take part in the Great Saskatchewan Land Adventure or you are welcome to explore on your own. There will also be the "Lodge Room" for you to sit and enjoy a no host bar.
As you explore the Western Development Museum you will see that Saskatchewan also has a history of mechanical and scientific Innovations. View the First Cancer Bomb, the Cobalt 60 Beam developed at the University of Saskatchewan that helped save thousands of Lives in the fight against cancer. Or one of the First Electric Cars in Western Canada (can you guess what year?) Learn about of one of the first Saskatchewan invented calculators for pricing lumber that had its roots – on a can of tomatoes! The Meilicke Calculator went on the help thousands of businesses worldwide.
The WDM also hosts many exhibits including Narrative Threads – Crafting the Canadian Quilt.  Enjoy the beautiful yet complex Wheat Straw Weaving collection or one of the largest agricultural and farm equipment collections in Canada. Saskatchewan's diversity also includes a traditional Japanese Kimono and its owner who that due to government regulations was almost banned from coming to this land.
Your Saskatchewan Land Adventure will be rounded out by a traditional Saskatchewan Fall Fowl Supper and friendly hospitality. Your meal will include freshly locally grown vegetables, other produce and oven roasted Turkey. Best of all it's a time to share food, fellowship and fun with your Masonic family.
You may have to loosen your belt buckle and make room for the just out of the oven pumpkin pie and or the pie that got its name from the Prairie City you are visiting –  Saskatoon.
We will complete your evening with entertainment from local fiddler and brother, Joe Jackson, playing for your listening pleasure.
Your Great Saskatchewan Land Adventure awaits.
(side note:  the adventure will include a small take home souvenir of their Visit to WDM) 
James McGregor 33° 
Committee Chair